What makes REJUV beauty cream so good...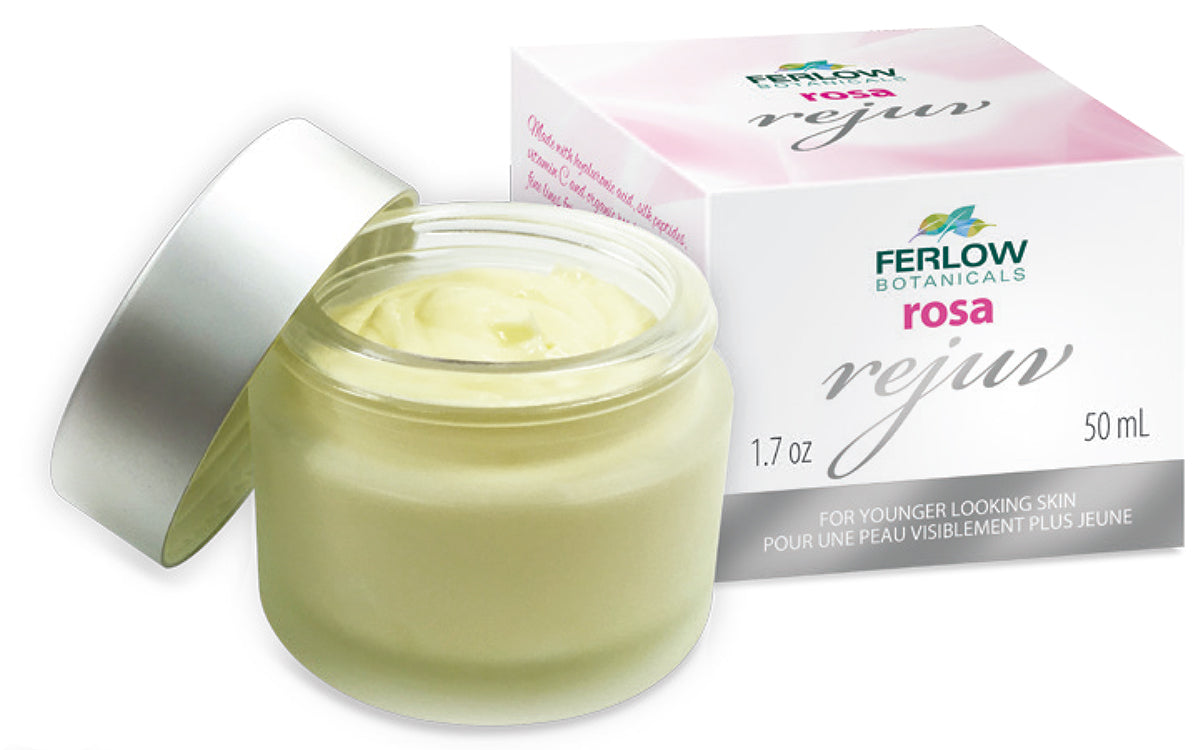 Why does Ferlow Botanical's REJUV beauty cream feel so good and what makes it so much better than those "big brand" products?
Very simple. We make REJUV fresh in small batches using quality ingredients. We don't skimp on active ingredients we add to the cream. When you buy one of those other brands, there are only tiny fractions of actives in there.
Lets dive right in on two of the special actives in REJUV cream:
Silk peptides are a highly purified grade of natural silk powder, processed in a way that retains the original physical structure and chemical composition of silk. It's a 100% natural silk protein, in a very fine powder form. It has an unusual quality of holding and releasing moisture. It contains 18 different amino acids, which have a chemical composition very close to that of human skin and hair making them a wonderful source of nourishment and maintenance. On skin silk peptides retain moisture while providing an attractive sheen and make the skin feel silky soft.
Hyaluronic acid gel is a really unique ingredient. It's not an acid by any means! Originally made from rooster combs, it is now made from a bio-fermentation process of non-GMO  plant resources. This is an amazing moisturizer. We add it last to combine with the silk peptides. This is what makes our REJUV cream so smooth and silky soft! Hyaluronic has an amazing ability to hold water, 1000 times its weight. It's an exceptional hydrating agent. It has a very small molecular size readily able to penetrate skin and replenish its moisture barrier and promote a firmer, more plump appearance while reducing the skin's moisture evaporation.
Shown here, we are adding hyaluronic  to the REJUV just after the silk peptides go in and then blending it together.
It is one of our premier creations. It has a light refreshing scent with a blend of lavender, sweet orange and vetiver essential oils. Perhaps it's time for you to experience REJUV yourself?